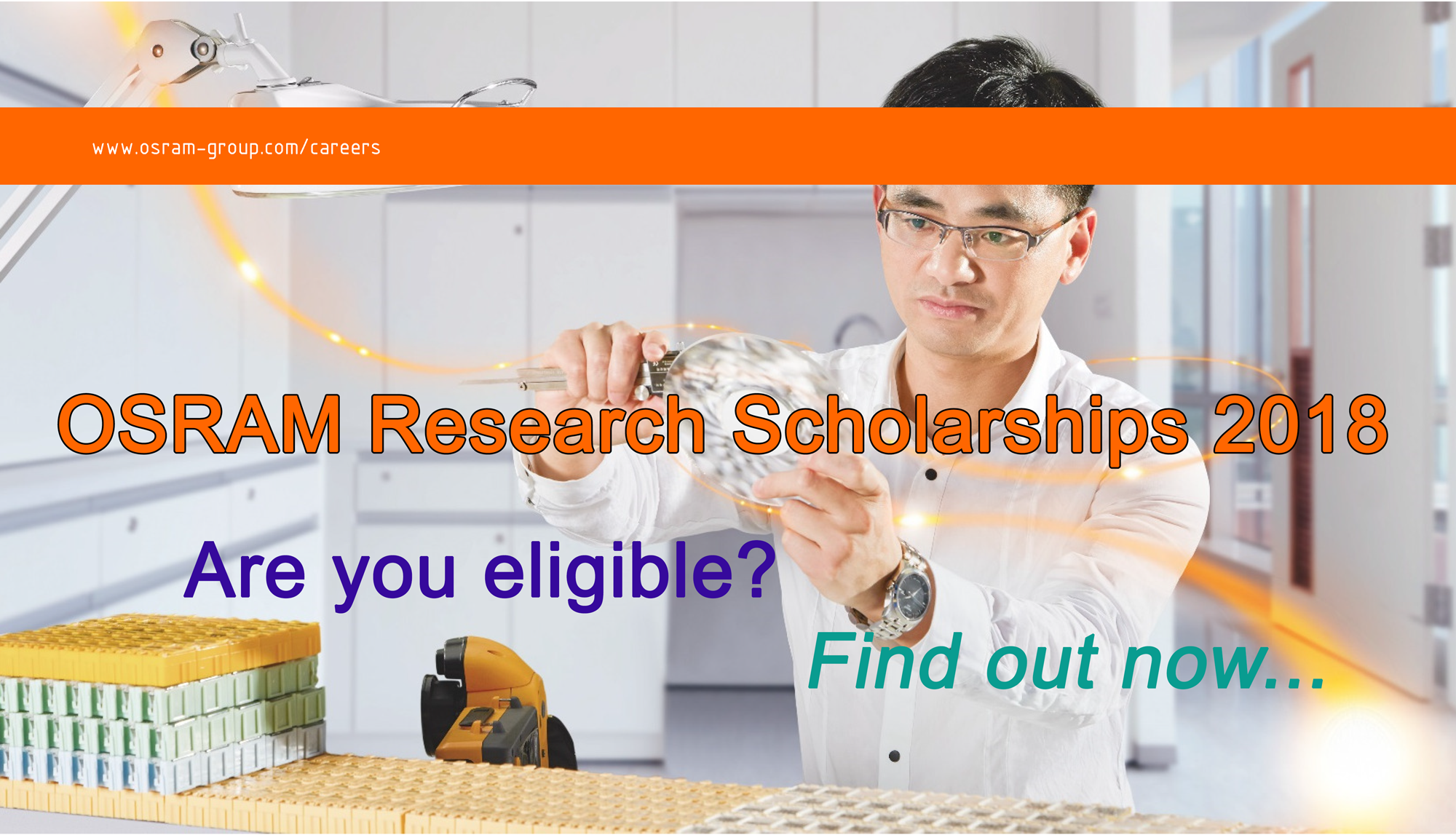 OSRAM Research Scholarships
Offers a great opportunity to work closely with a technology leader and become first choice for later employment in R&D
Field of Research:
LED related studies: From epitaxy to package level
Eligibility:
Post-graduate from Mechanical/ Material/ Chemical Engineering/ Physics (Solid State Physics)

Minimum CGPA 3.0.
Duties/Responsibilities:
− Interact with PI/Industry supervisors on research project and complete milestones on time
− Prepare samples for analysis using various instruments
− Analyze the data observed from the experiments
− Findings are reported in research manuscripts for International Journals and research presentations during the project period.
− Performance evaluation will be carried out based on the monthly reports & quarterly review to OSRAM Opto Semiconductors and USM.
Scholarship:
RM50k per year for a maximum of 3.5 years. (Will be released monthly via USM Bendahari after fees deduction)
Research location:
USM (Main / Engineering Campus) AND/OR OSRAM Opto Semiconductors.
Address for Contact and Application:
Lim Choon Kim choon-kim.lim@osram-os.com