Yellow Room
DEGAS VACUUM SYSTEM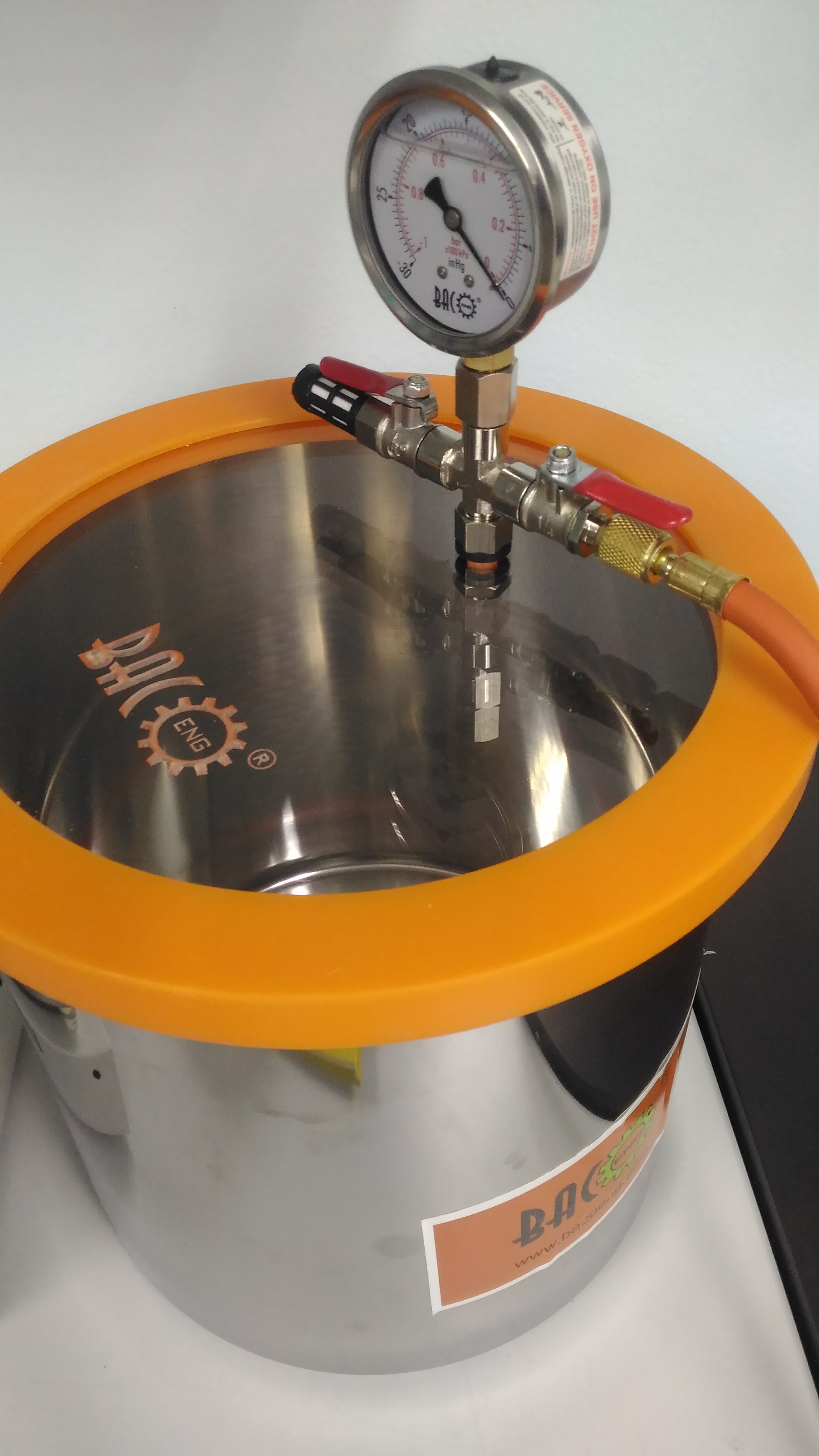 GENERAL DESCRIPTION
Vacuum pump for removing trapped gases from compounds. With the appropriate vacuum pump degas chambers are used to reduce the pressure above the surface of the material and permit escape and subsequent removal of entrapped air and other gases that could induce failure of the final product. Degas chambers and pumps are available with several options and accessories for a complete vacuum degas system to meet user's requirements.
SYSTEM FEATURES
To prevent the oil from flowing back, preventing the container and the hoses from being polluted.
Forced oil cycling system
The oil pump is forced lubricated by oil inlet system
Integrated body structure
The pump body is structured by integral cylinder block, to achieve limiting vacuum
The handle is firm and comfortable with high pressure rubber and metal insert.
With big sight glass, the oil level monitored clearly, preventing lack of oil.
This product could normally start under the circumstance of low temperature (≥-5˚C) and low voltage (≥180V) in winter
APPLICATION USED
Degas Vacuum pump is used in the process to remove gases from compounds which become entrapped in the mixture when mixing the components.