Characterization Laboratory
ELECTROLUMINESCENCE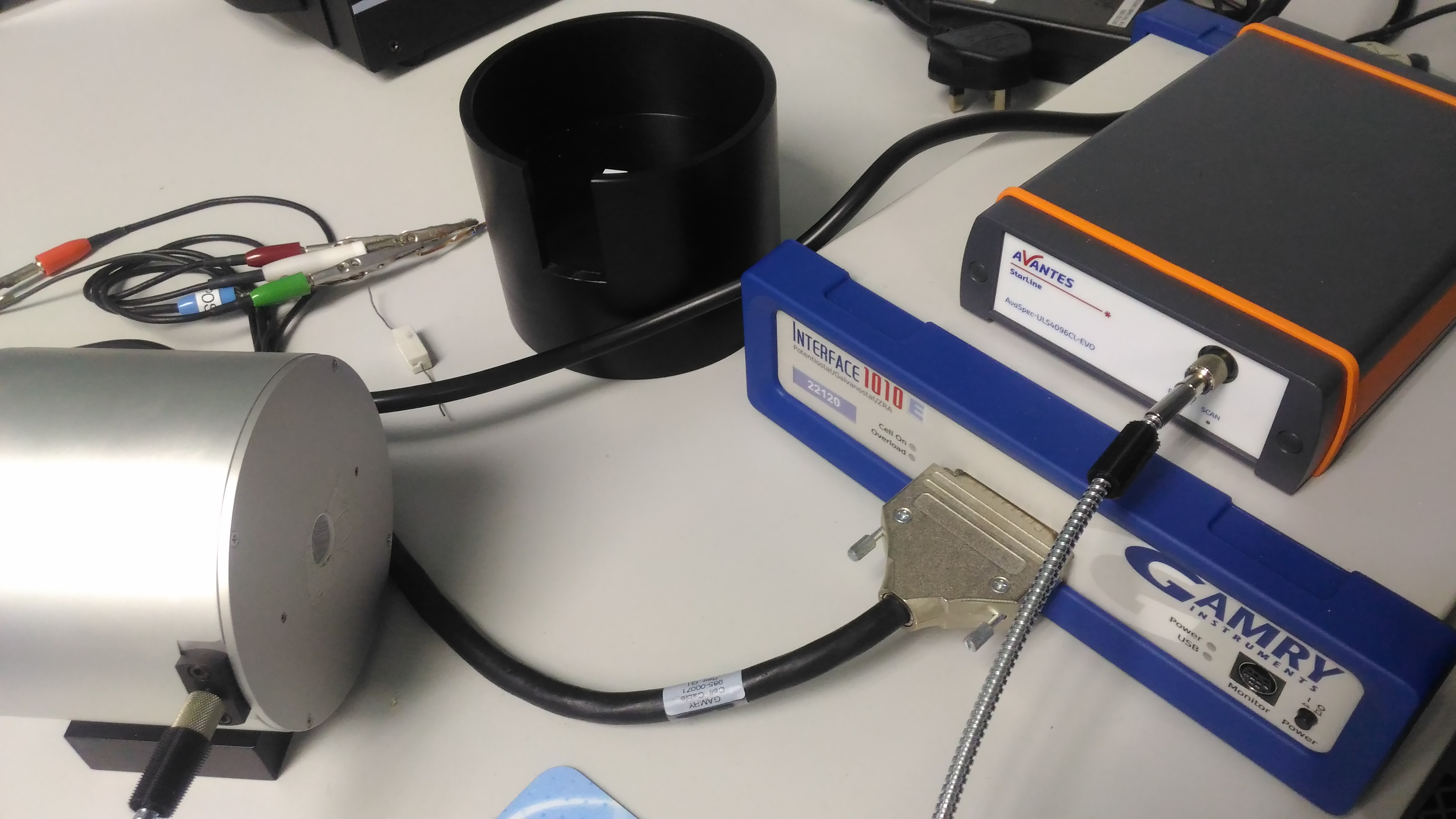 GENERAL DESCRIPTION
Electroluminescence is a phenomenon of certain materials such as semiconductors that causes the material to emit light due to a strong electric field or passage of an electric current. Electroluminescence lead a direct conversion of electric energy to light without generation of heat.
SYSTEM FEATURES
AVASPEC-ULS4096CL-EVO
Optical Bench: ULS Symmetrical Czerny-Turner, 75 mm focal length
Wavelength range: 200-1100 nm
Resolution: 0.05-20 nm, depending on configuration (see table)
Stray-light: 0.19-1.0%, depending on the grating
Sensitivity: 218,000 counts/µW per ms integration time
Detector: CMOS linear Image Sensor
INTERFACE 1010E
It is a full-featured potentiostat capable of performing all techniques, including electrochemical impedance spectroscopy.
Max Applied Current - ±1 A
Maximum Applied Potential - ±12 V
EIS 10 μHz - 2 MHz
POWER SUPPLY PS-12VDC/2.08A
PS-12VDC/5.0A for HSC NIRLine and SensLine TEC-EVO
INTERFACE CABLES
AVASPEC PRODUCT CD-ROM
APPLICATION USED
LEDs
Backlights
Liquid crystal displays
Night lamps
Electroluminescent lighting
KEITHLEY SYSTEM SOURCEMETER
PROBE STATION [QUICK TEST]
PROBE STATION WITH MICRO-POSITIONER
PROSKIT TEMPERATURE-CONTROLLED SOLDERING STATION
HIGH RESOLUTION X-RAY DIFFRACTION SYSTEM